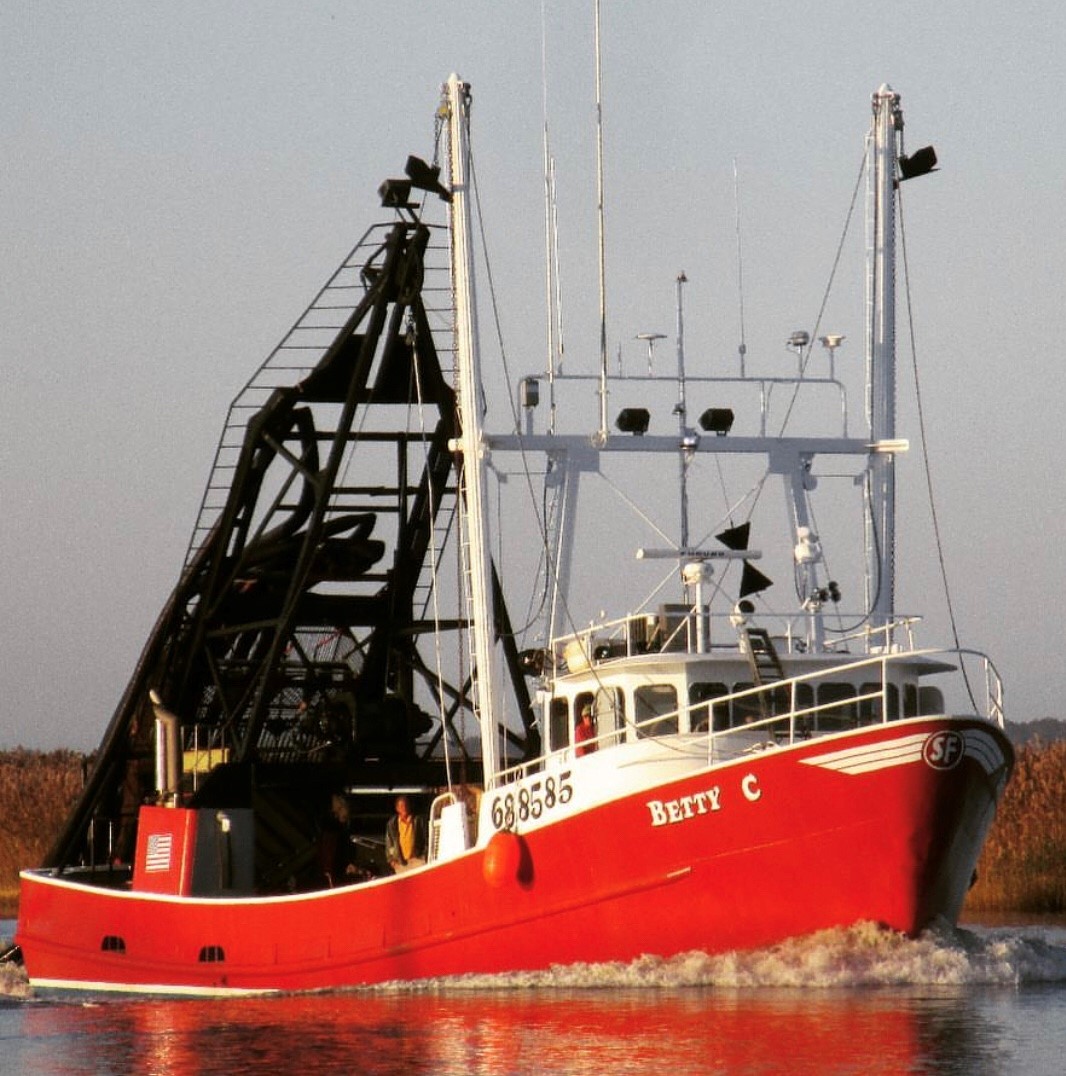 Clams, Ocean Quahogs (Arctica islandica) and Surf Clam (Spisulla solidissima) are harvested year round from either federal or state approved waters. The shellstock amounts are recorded along with the date harvested and dates shipped as per NSSP(National Shellfish Sanitation Program) requirements. As soon as the clams are landed, they are transported to the plant via refrigerated trucks. The shell stock are held in our coolers at or below 45 degrees F. The average holding time in the coolers is less than 24 hours.
The clams are washed and then mechanically shucked open by steam. The clams pass through a shell cracker which breaks the shell and removes the clam from the shell. The clam meat and shells are separated using a water flow system. A series of inspections, washing and de watering steps follow to ensure clams are clean and free from extraneous material. Various gravity traps are used to reduce sand. The clams are eviscerated to remove the belly. Clams are packed whole or diced to customer requirement. Non frozen products are chilled below 45 Degrees F and packed in totes on ice and shipped to customers. All clams pass through a metal detector. If frozen, clams are vacuum tumbled with ingredients to make it more tender. Then the clams are frozen with liquid nitrogen which individually freezes the clams below 0 Degrees F. The clams are packed in cardboard boxes and stored in frozen storage.
Juice obtained from steaming the clams is concentrated in a vacuum, till it attains a Brix of 40. It is then chilled and filled in plastic drums.  The juice is stored in frozen storage at or below 0 Degrees.